Sunday night, I did a Thanksgiving test-run of the new recipes for this year (excluding the turkey). It was a slightly unusual menu…
Cocktail Weiners*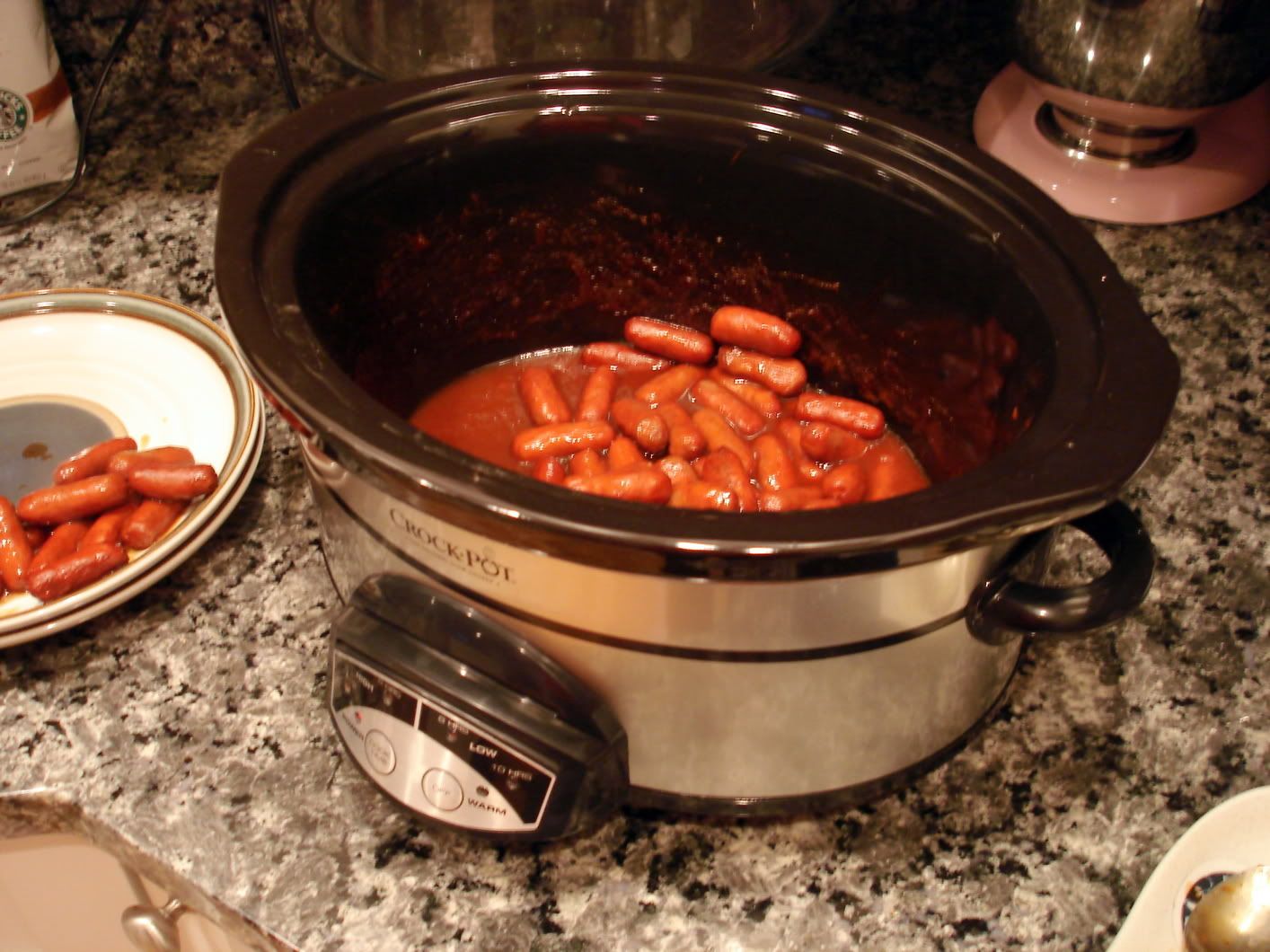 and Green Beans with Vinaigrette
Two of the three were hits. The cocktail weiners were fabulous (and the crockpot that Sister got us for the wedding works great!). NavyGuy loves sweet potatoes, and I didn't have them at T-Day last year, so I had to figure out an easy recipe so they could be on the table this year. Martha didn't disappoint – the butter, brown sugar, and pecan pieces were delicious with the already yummy sweet potatoes.
I'm on the fence about the beans though. The vinaigrette just doesn't have much flavor to it, so I think I'm going to keep looking. Any suggestions? Most of the other dishes I have planned are rich and heavy, so I'm hoping to keep the green beans fairly light.
*The cocktail weiner recipe I used came from a Fond du Lac cookbook. The sauce calls for 2 cups ketchup, 1 T of worcestershire sauce, and 1 cup light brown sugar. I used turkey weiners to make them a teensy bit less fatty.
If you enjoyed this post, please consider to leave a comment or subscribe to the feed and get future articles delivered to your feed reader.
Comments
One Response to "Turkey Day Prep"