And here's what happens when two book nerds get married…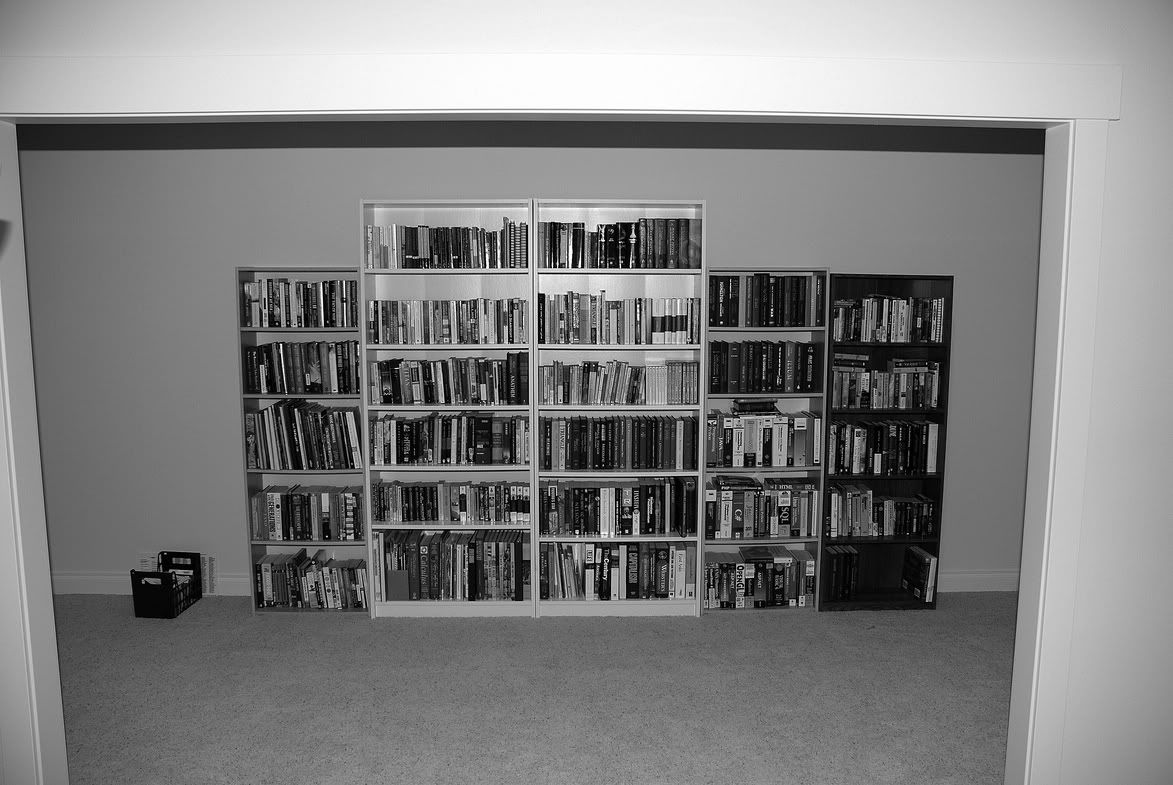 Embarrassingly, we both have books still at our parents' houses, I have several boxes of books from my classroom being stored in the garage, and there's an empty bookcase (not seen in the photo) just waiting to be filled.
Truth be told, we're thrilled about our little library; I'm not giving up hope that we can install a sliding ladder just like Belle had in Beauty and the Beast. It's a great use of the extra space off of our family room downstairs. The majority of the bookcases are from IKEA.
Like most of our house, this is a work in progress. What would you ideally add to the book nook? (Personally, I'd be jazzed if we could rig a secret hidden room that reveals itself when you pull a certain book of a shelf 😉
If you enjoyed this post, please consider to leave a comment or subscribe to the feed and get future articles delivered to your feed reader.
Comments
4 Responses to "Home Sweet Home: Book Nook"